The Amazing Unit Circle
Trigonometric Function Facts
The unit circle x2 + y2 = 1 is a mine of information about the trigonometric functions.
Roll over a link to see what the unit circle tells you about that aspect of the trigonometric functions.
Click to get more details about that topic.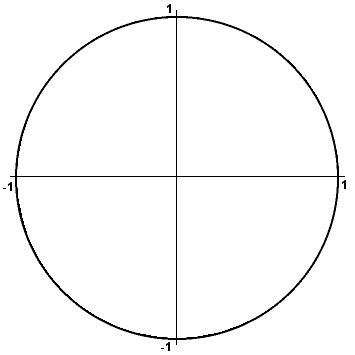 Now available: Amazing Unit Circle t-shirt shows identities (shirt front) and all six trigonometric functions as lengths (shirt back). It's a great gift for students and teachers.
Trigonometry Facts | Home Page | Privacy Policy